Home
Welcome to the Norwalk Land Trust website.  We acquire land and preserve it in its natural state for the benefit of Norwalk, CT residents, now and forever. We currently steward  29 parcels of land, about 100 acres.
Our latest newsletter captures some of our activities over the year.  Enjoy.
Many of us visited  White Barn Preserve recently for a Walk in the Woods and an introduction to forest bathing. The right course of action for this 15-acre parcel is that it be kept in its current 'undeveloped' condition so that all of us can take a good walk in the woods…and meet upon birds and insects that need a habitat this size.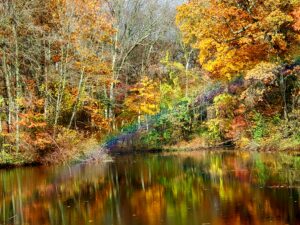 We welcome Lynne Pratt to our Board of Directors. 
Let's create a
Pollinator Pathway
through Norwalk.  Learn all about it and about planned events by clicking
here
.  Plant some native plants and stop using pesticides and other harmful chemicals on your lawn.  That's it!
Now you have taken a true step to help the planet.  If you would like, purchase a sign ($10) to show your support of pollinators and be part of the pathway through Connecticut.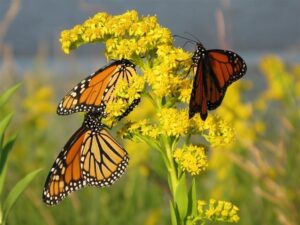 Campaign for White Barn Preserve
We are fundraising to purchase the beautiful 15-acre White Barn Preserve.  A running stream, Stony Brook, a one-acre pond, woodlands, meadows and wetlands.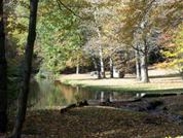 A large parcel such as this one will provide habitat for many animals, birds, marine life, and insects.
Use the button below to donate to the White Barn Preserve:
Or make a pledge:
Make a pledge for one, two, and/or three year.  We will remind you each Fall. Minimum pledge: $25.