Home
Welcome to the Norwalk Land Trust website.  We acquire land and preserve it in its natural state for the benefit of Norwalk, CT residents, now and forever. We currently steward  28 parcels of land, about 100 acres.
The Land Trust has lost a wonderful and dedicated volunteer and good friend.  John Verel, husband of Mary Verel on our Board of Directors, lost his fight against the COVID-19 virus on April 2nd.  We will create a way to honor his dedication to the City of Norwalk and the 6th Taxing District (Rowayton) and we will find a way to share our profound sense of loss.  
POSTPONED  OurAnnual Meeting, originally scheduled for April 20 has been postponed.  Please check back later for a new date. 
The season's first clean up for Farm Creek scheduled for Saturday April 25 has been postponed.
"Our Earth, Your Call" lecture on April 9 has been cancelled BUT the one on April 29 is still on.  Check back, closer to the date!
Let's create a
Pollinator Pathway
through Norwalk.  Learn all about it and about planned events by clicking
here
.  Plant some native plants and stop using pesticides and other harmful chemicals on your lawn.  That's it!
Now you have taken a step to help the planet.  If you would like, purchase a sign ($10) to show your support of pollinators and be part of the pathway through Connecticut.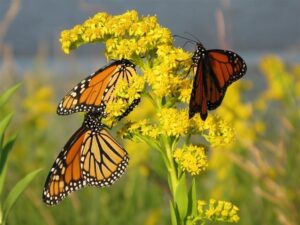 Campaign for White Barn Preserve
We are fundraising to purchase the beautiful 15-acre White Barn Preserve.  A running stream, Stony Brook, a one-acre pond, woodlands, meadows and wetlands.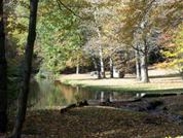 A large parcel such as this one will provide habitat for many animals, birds, marine life, and insects.