Home
Welcome to the Norwalk Land Trust website. We acquire land and preserve it in its natural state for the benefit of Norwalk, CT residents, now and forever. We currently steward 30 parcels of land, about 100 acres.
Our Summer Newsletter has just been published. Read it here.
News about Hoyt Island: Removal of contamination on tiny 3-acre Hoyt Island has been completed! The contaminated soil and building debris have been "contained" and has been delivered to an EPA-approved site in Michigan. This project, first conceived in 2013, has been difficult and costly from the start. Fundraising for the extra costs identified in April and May is underway. Full habitat restoration of the island will be a future task.
Volunteer Corner: The Wednesday Weeders. Join us on sunny days at Farm Creek Preserve, 34 Sammis Street, from 10 a.m. to noon.
World Bee Day was May 20. But you can help every day!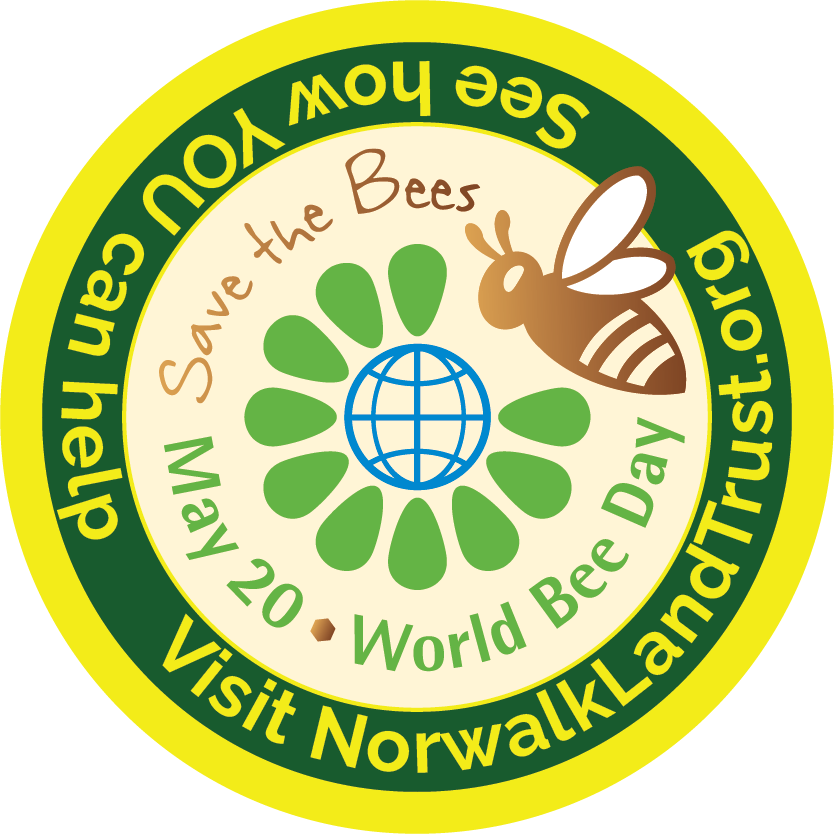 A Trip Down Memory Lane. Fundraising for Farm Creek and enjoying a fall day. Thank you Miki Alicastro for this memory. And thank you John Lennon for such a perfect song.