Welcome
Welcome to the Norwalk Land Trust website. "We acquire land and preserve it in its natural state for the benefit of Norwalk, CT residents, now and forever. "
We currently steward 32 parcels of land, just over 102 acres.
Walk Your Land Trust Spring Series
Land Trusts from Darien, New Canaan, Norwalk, Stamford and Wilton have teamed up to continue the "Walk Your Land Trust" series.  Each land trust will host an outing to introduce visitors to their preserves. We look forward to learning from each other, exploring our region's open space and making new connections.  Use the links below to RSVP for each walk.
Saturday, April 29 at 11 am – Den Frelinghuysen from Darien Land Trust at Olson Woods on the waterways and the river herring.                    https://darienlandtrust.org/
Saturday, May 20 at 8 am – New Canaan Land Trust will host a birding walk at Still Pond Preserve https://newcanaanlandtrust.org/
Saturday, May 27 at 10 am – Bill Wrenn from Norwalk Land Trust will lead a Tai Chi Walk at Mary Peatman Preserve at 16 Birchside Drive Norwalk. Drive thru fenced dirt driveway and park on the right. https://docs.google.com/forms/d/e/1FAIpQLSdlpXIdRyh_4dL26iIR9X7hEC2nyJ-7nVI13Fjf1vIZBNeARQ/viewform
Saturday, June 10 at 10 am – Aubrey Carter from Stamford Land Trust will do a mushroom walk at Altschul Preserve https://www.stamfordland.org/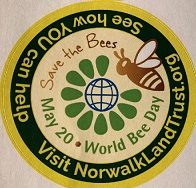 "Don't forget World Bee Day, May 20th. We need our Busy Little Friends!"
World Bee Day is celebrated on May 20. On this day Anton Janša, the pioneer of beekeeping, was born in 1734. The purpose of the international day is to acknowledge the role of bees and other pollinators for the ecosystem.
The goal is to strengthen measures aimed at protecting bees and other pollinators, which would significantly contribute to solving problems related to the global food supply and eliminate hunger in developing countries.
We all depend on pollinators and it is, therefore, crucial to monitor their decline and halt the loss of biodiversity.
NLT Receives National Funding…
National Fish and Wildlife announced its annual Long Island Sound Futures Fund awards on Monday, Dec. 12 in Washington D.C. Norwalk Land Trust received $50,000 to restore its Hoyt Island property. Work started on this tiny island in 2013 to create a bird sanctuary to commemorate NLT's 40th anniversary. However the burned-down ruins contained asbestos, PCB's and other toxic contaminants which required significant fundraising over the past 9 years. With tremendous help from neighbors, friends, foundations and CT DEEP, the clean-up was finished last year. It can now be replanted with appropriate trees and bushes, and encouraged to become healthy habitat for birds, bats and small animals.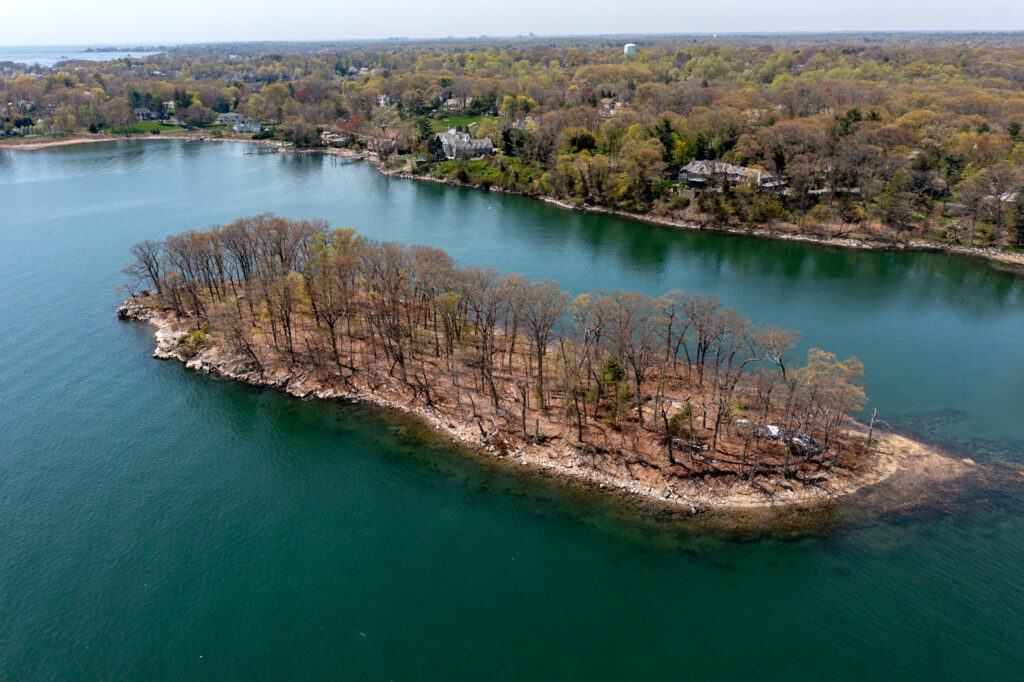 ******************************************************************************************
A Trip Down Memory Lane. Fundraising for Farm Creek and enjoying a fall day. Thank you Miki Alicastro for this memory. And thank you John Lennon for such a perfect song.