Home
Welcome to the Norwalk Land Trust website.  We acquire land and preserve it in its natural state for the benefit of Norwalk, CT residents, now and forever. We currently steward  28 parcels of land, about 100 acres.
Whats Happening at NLT
We elected three new directors and reelected four current members for an additional 3-year term at a recent 'virtual' annual meeting.  We are delighted to welcome Audrey Cozzarin, Matt Ryan, and John Fitzpatrick.  The Directors are meeting monthly via Zoom and are planning our activities for the upcoming year.
Our 2020 Fall Newsletter describes some of our recent activities.
Nature continues to provide moments of beauty and hope.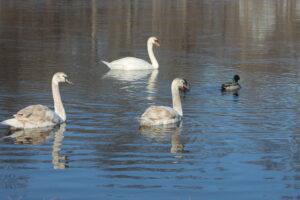 Recently. . . 
Two scout troops  completed new projects at our five-acre White Barn easement.  We are bringing back the American Chestnut tree to Norwalk and six small trees were planted on June 26th. A walking trail on our five acres has been created and the area is filled with small animals and birds.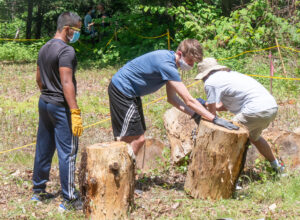 Our five acre easement at White Barn is a lovely place and here is why: White Barn Serenity