Home
Welcome to the Norwalk Land Trust website. We acquire land and preserve it in its natural state for the benefit of Norwalk, CT residents, now and forever. We currently steward 28 parcels of land, about 100 acres.
What's Happening at NLT
GIVING DAY Thank you to our wonderful friends who participated in this year's Give Where You Live 24-hour fundraising event sponsored by Fairfield County's Community Foundation.
The extraordinary day raised $2,250,154 from 14,828 individuals and will be distributed to 394 non-profits. We raised $8420 from 84 donors during the day, which includes a special $2,500 prize for small environmental organizations.
These funds will be used in several stewardship projects we have lined up for the year. We are planning new meadows, more trees, and walking trails we can all use.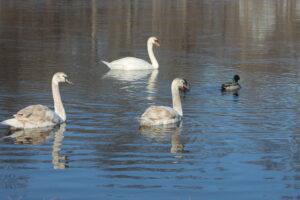 There are always questions about Norwalk's recycling regulations. Here is a new guide which may help:Recycling Guide
Last summer. . .
Two scout troops completed projects at our five-acre White Barn easement. We are bringing back the American Chestnut tree to Norwalk and six small trees were planted on June 26th. A walking trail on our five acres has been created and the area is filled with small animals and birds.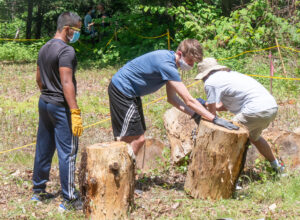 Our five acre easement at White Barn is a lovely place and here is why: White Barn Serenity