Home
Welcome to the Norwalk Land Trust website.  We acquire land and preserve it in its natural state for the benefit of Norwalk, CT residents, now and forever. We currently steward  28 parcels of land, about 100 acres.
Whats Happening at NLT
Our 2020 Fall Newsletter is just off the press.  It's been a quiet summer for many of our properties, but not all…..
At Farm Creek:  Join us every Wednesday morning at Farm Creek Preserve as we battle against invasives.  Masks and distancing will be observed.  9:30 am until 11:30.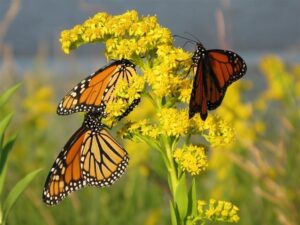 And at White Barn. . . 
Two scout troops have new projects at White Barn.  We are bringing back the American Chestnut tree to Norwalk and six small trees were planted on June 26th. A walking trail on our five acres has been created and the area is filled with small animals and birds.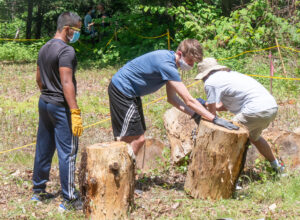 We continue fundraising to purchase the 10+ acres we do not control at White Barn Preserve.  A running stream, Stony Brook, a one-acre pond, woodlands, meadows and wetlands.  A large parcel such as this one will provide habitat for many animals, birds, marine life, and insects.  Enjoy our new video and you will see why we want this wonderful land, click here: White Barn Serenity