Properties
Since the Norwalk Land Trust was founded in 1973, 32 properties (102 acres) throughout Norwalk have come under Norwalk Land Trust stewardship.
Use this MAP of Norwalk to find our properties.  Special places include: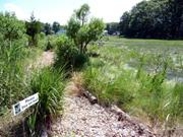 1. FARM CREEK NATURE PRESERVE  Consisting of 4 properties accumulated over many years (the Langdon Property, the Schoendorf Preserve, the Hart Peninsula, and the Kulze Property) it totals 16 acres. Trails, open marsh vistas and native meadows.  Farm Creek Preserve is used for our Educational Program.  Open dawn to dusk. Read of its history and environmental importance here.  Park on Sammis Street if you visit.
Download a Farm Creek Preserve Trail Map.
1. The Stone Barn at Farm Creek Preserve was built in 1907 and currently houses educational exhibits and stewardship equipment.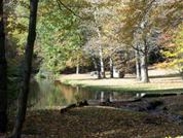 2. WHITE BARN PRESERVE This open space in the Cranbury section of Norwalk on Newtown Avenue was secured in 2008. The late Broadway actress/producer Lucille Lortel's historic White Barn Theatre property was purchased by a developer and a 5.6 acre section was protected under conservation easements held by Norwalk Land Trust, the City of Norwalk, and CT Dept. of Energy & Environmental Protection. If you wish to take a walk on the 5.6 acres, park in the entrance at 78 Cranbury Road.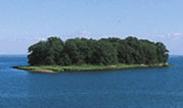 3. HOYT ISLAND Three acres, at the mouth of Village Creek in South Norwalk, donated in 1979 by Countess Elinor Czapski for protection as a bird sanctuary/nature preserve. We have cleaned toxic contaminants from the island and replanting is scheduled for 2023.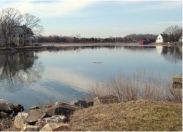 4. YOST STREET Given by Ruth Hughes and Frank Scallon in 1977, and enhanced by Ruth's son, John, in 1991, the 3-acre marsh property is a major help to Norwalk's substantial wild bird population and to improved Long Island Sound water quality.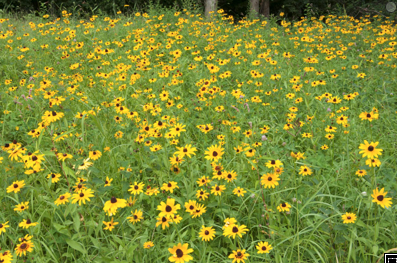 21. WOOD ACRE  Our easement on Wood Acre Road is adjacent to the BrightView Senior Living.  An acre and a half has been seeded with wildflowers and since 2016 we have  had a wonderful display of color and food, for bees and birds and butterflies.